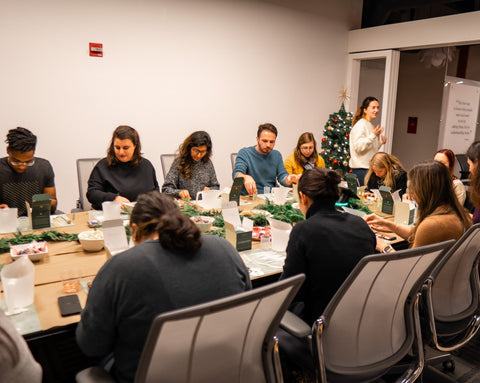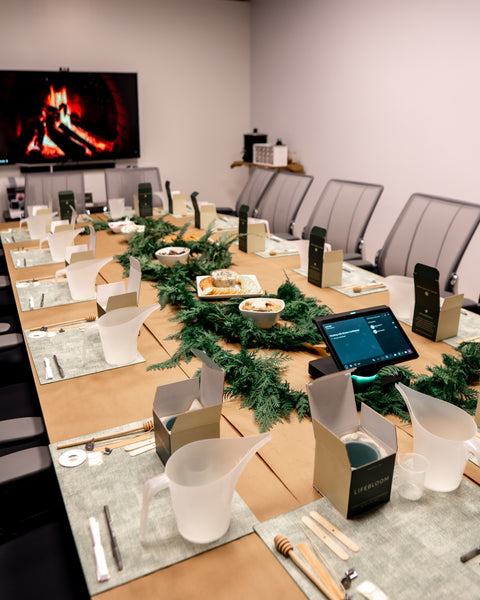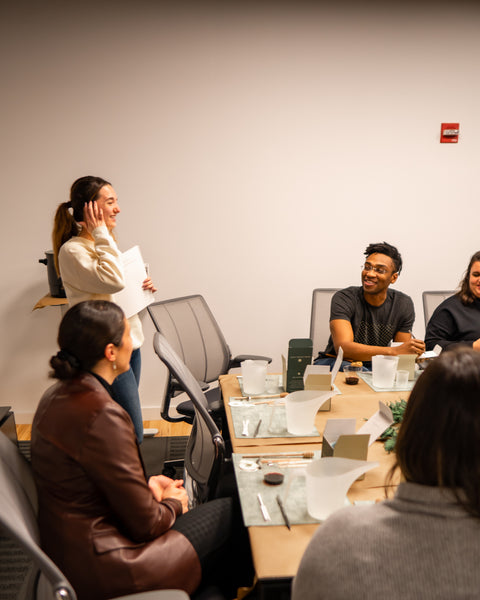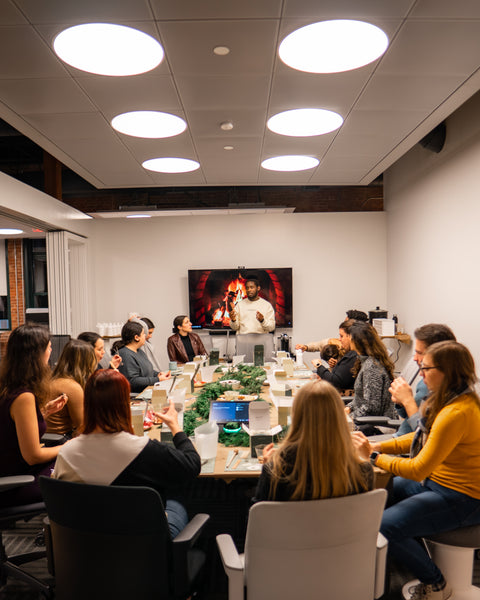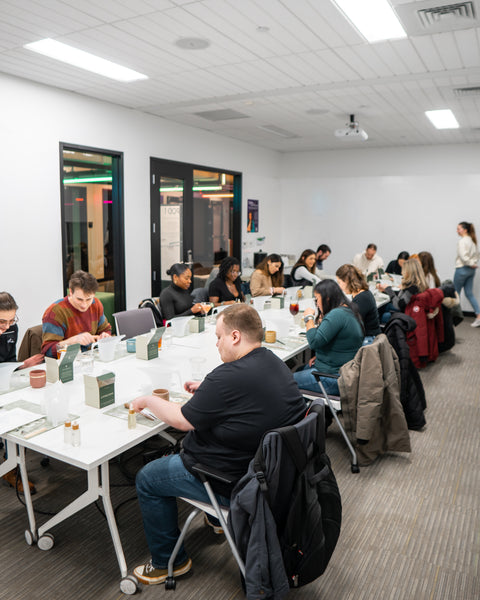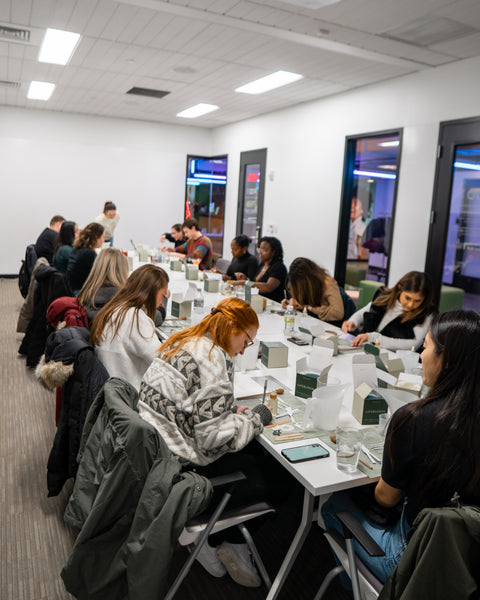 Private Candlemaking Workshop
book your next event with us! we offer 90-minute pop-up style private workshops, so we come to you. we can pop-up in a variety of spaces, all we need is an electrical outlet, two tables, and seating for guests. if the space you would like us to pop-up in does not have tables or seating to accommodate the group, we can rent furniture for an additional fee. 
if you have not already discussed your inquiry with us for your private event, please email us at lifebloom.art@gmail.com before placing an order. 

PACKAGE DETAILS

THE REGULAR BURN ($80/guest)
9 oz candle
40-50 hours burn time
single wick
THE DAILY BURN ($95/guest)
18 oz candle
80-90 hours burn time
triple wick
THE OCCASIONAL BURN (+$10/guest)
add on a 2 oz candle to the regular or daily burn package
8-10 hours
single wick
WORKSHOP FEE POLICIES
fees must be received within 2 weeks of a scheduled candlemaking workshop
fees must be received in full in advance of the workshop
in the event you need to reschedule the workshop, we do accept date changes. rescheduling must occur with at least one week notice of the workshop date. we will transfer the fee payment from the original date to the newly agreed upon date.
cancellations made with at least one week notice of the workshop date will receive a refund of workshop fee less a $200 admin fee. any cancellations made within less than a week's notice is non-refundable.

 

in the event there is a request to change the number of guests for a workshop, notice must be received within at least two weeks of the workshop date. we will update the invoice to reflect any changes to the number of guests.
Private Workshop
We LOVED having the Lifebloom team at The POST- Pop up Market. They were hands on with every guest, they had immaculate vibes the entire day so kind and tentative. They made it such an easy process from start to finish! THANK YOU!
Such a calming experience
Just completed a private workshop with Megan, one of the owners. I have bought candles from Lifebloom before and I loved the smells and vibes and was excited to book this private workshop as a team building activity. The workshop was 12/10 honestly it beyond exceeded my expectations! I'll speak on behalf of my team and say we learned a lot about candle making and caring for candles. Megan really had a calming presence to her and that translated into the workshop. She brought so many scent options and we were able to truly make something custom to each of us. I loved the format which included a discussion of scent profiles and scent exploration. Definitely would recommend this workshop!