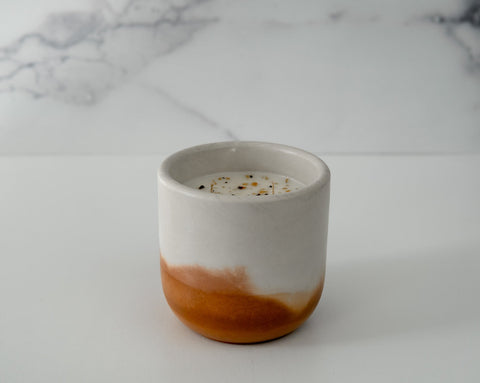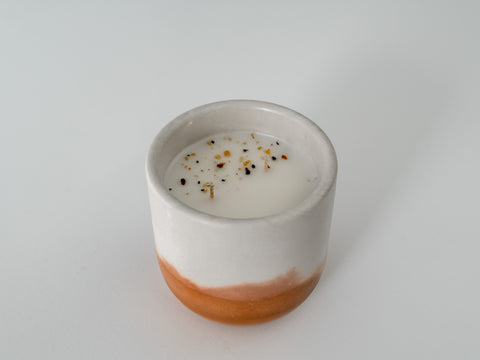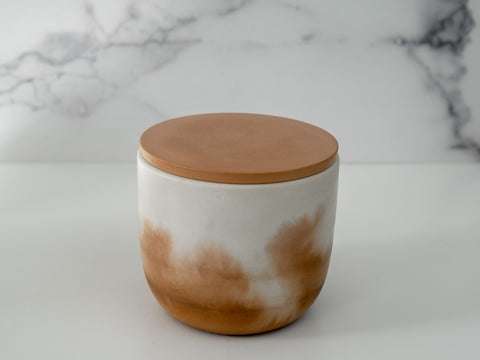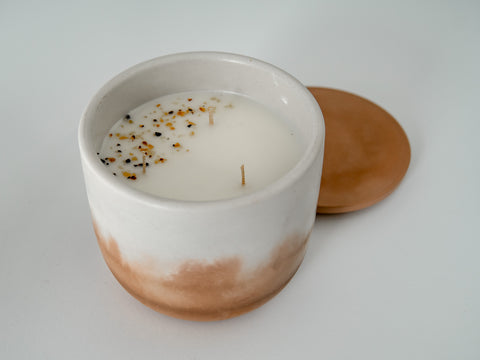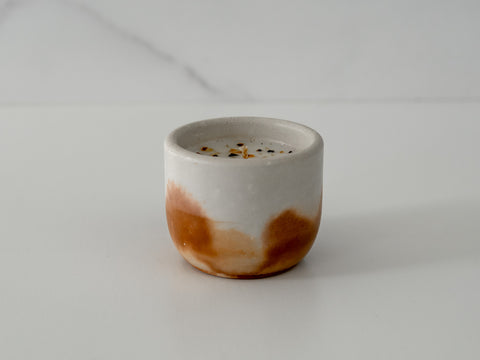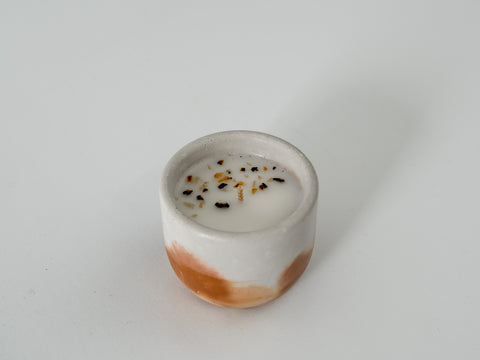 Toasty Fireside
sweet, smoky, + intoxicating, toasty fireside captures the warmth of being snuggled up by the fire. notes of amber honey, smoke, + tonka bean create an environment that is dreamy + intimate. delicately evoking scenes of crackling wood, sticky toffee, and warming spices, toasty fireside will lull you through the coldest and snowiest winter. melt back into memories of sharing stories, toasting marshmallows, + cuddling up close under a starlit sky.
note profile
top: bergamot, saffron
middle: coriander, honey, amber, clove, incense, sandalwood
base: tobacco leaves, oud, tonka bean, dark musk, smoke, patchouli
about our candle
wax: virgin coconut soy 
topping: amber crystal chips
wick: 100% cotton wick
about our vessels
each concrete vessel is poured, pigmented, and crafted by hand through a slow and intentional process. the beauty of this process is that each vessel has its own character and individuality. we hope that you enjoy your individual concrete vessel as much as we do, because it is uniquely yours.
sizes: 18 oz | 9 oz | 2 oz

burn time: 80+ hours | 40+ hours | 10+ hours