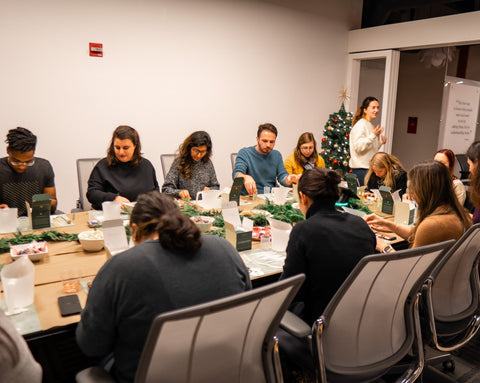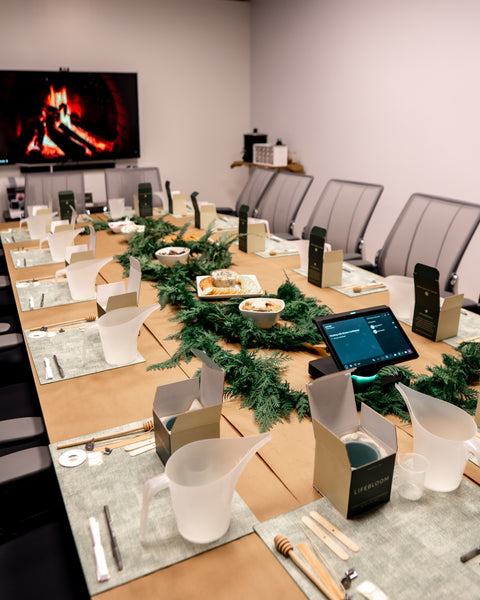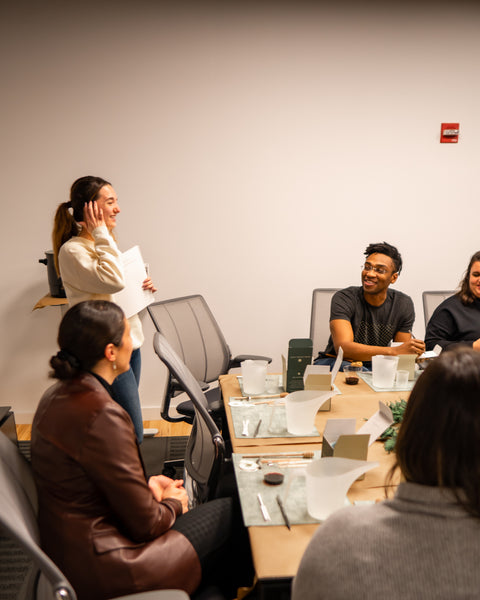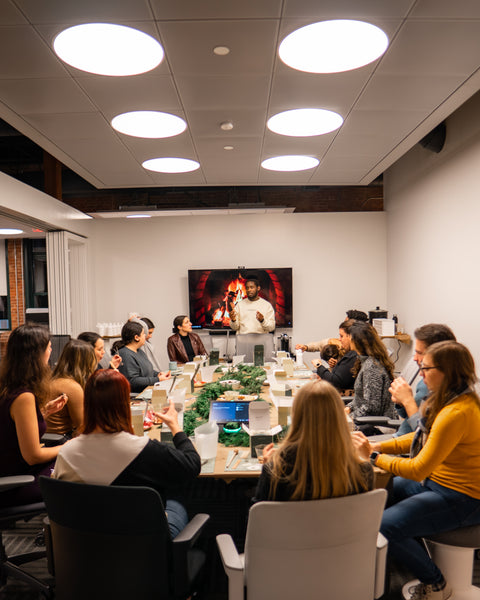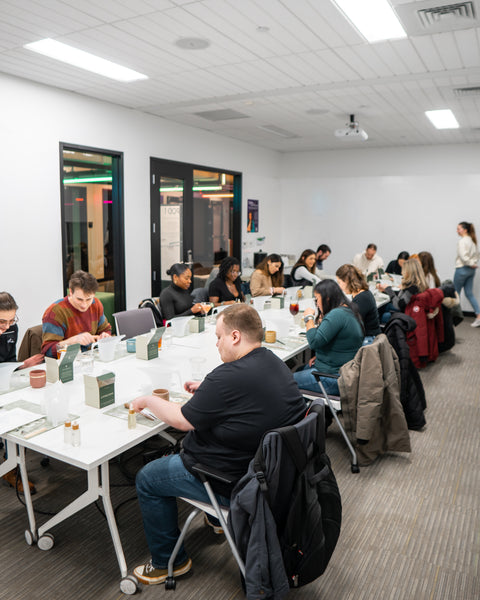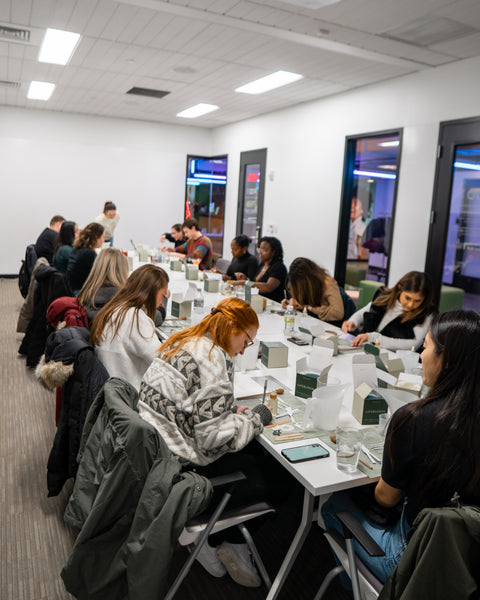 Pop-up - Private Candlemaking Event
Explore the art of candlemaking with Lifebloom. Our pop-up candlemaking workshops are designed to ignite creativity and foster connections through the candlemaking experience.

With a wide selection of high quality, clean ingredients and expert guidance, Lifebloom invites you to experience the art of candlemaking, learn new skills, and curate personalized candles in an intimate setting that encourages self-discovery.
Book Your Event

Lifebloom will provide a 90-minute immersive and educational candlemaking experience for it guests. With our pop-up private events, we come to you and your space. We can pop-up at corporate offices, event spaces, private residents, & more! We require an electrical outlet, tables, and seating for guests. Our minimum guest count is 6, and our maximum is 50. Our average guest count is 20. 
After Your Experience
Candles take 2 hours to cure and be topped before they are ready to take home. We will coordinate pickup, drop-off, or shipping (additional cost) options with you and your party. 
if you have not already discussed your inquiry with us for your private event, please email us at lifebloom.art@gmail.com before placing an order. 
Private Workshop
We LOVED having the Lifebloom team at The POST- Pop up Market. They were hands on with every guest, they had immaculate vibes the entire day so kind and tentative. They made it such an easy process from start to finish! THANK YOU!
Such a calming experience
Just completed a private workshop with Megan, one of the owners. I have bought candles from Lifebloom before and I loved the smells and vibes and was excited to book this private workshop as a team building activity. The workshop was 12/10 honestly it beyond exceeded my expectations! I'll speak on behalf of my team and say we learned a lot about candle making and caring for candles. Megan really had a calming presence to her and that translated into the workshop. She brought so many scent options and we were able to truly make something custom to each of us. I loved the format which included a discussion of scent profiles and scent exploration. Definitely would recommend this workshop!