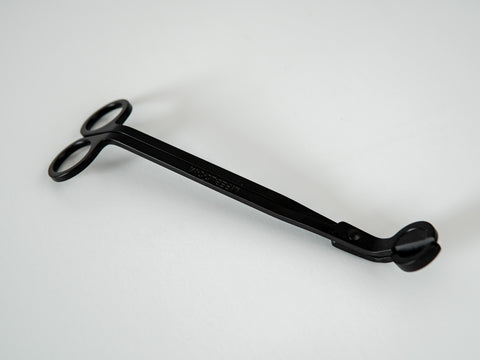 Wick Trimmer
a wick trimmer is an essential candle care tool for maximizing your candle experience. a trimmed wick will prevent black soot, produce a slow + clean burn, prevent big flames, and create a longer lasting candle. wick trimmers are the most convenient method for removing any excess wick from your candle given their ergonomic + practical design. 
for the best candle experience, trim your wick to 1/4" before each use + discard the excess wick.

our wick trimmer is black stainless steel + is engraved with the lifebloom logo. it can easily be used on both cotton + wood wicks.