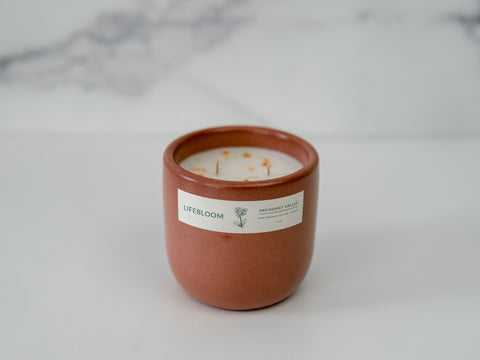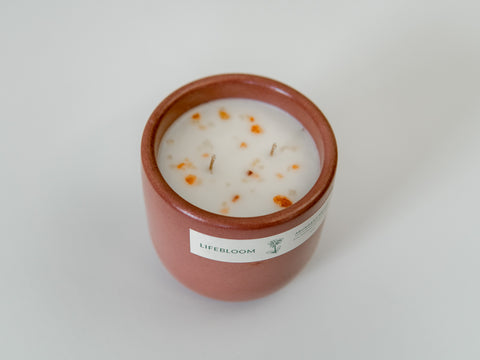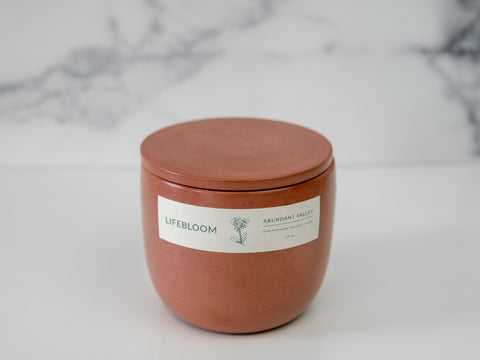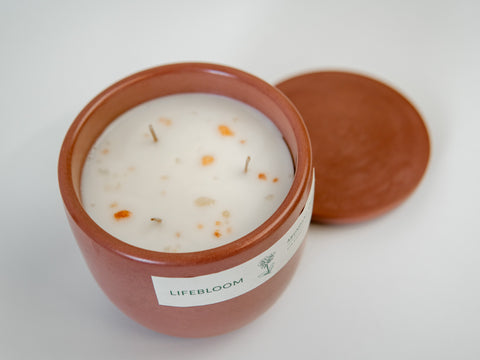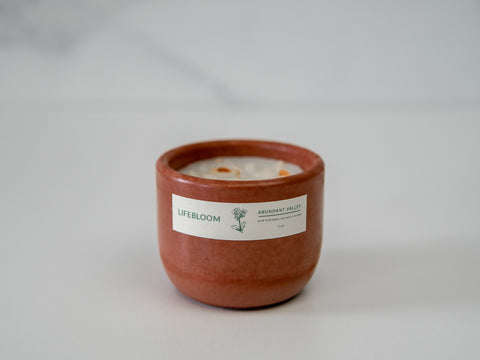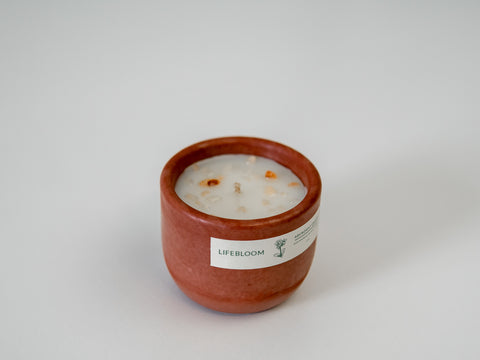 Abundant Valley
when you burn abundant valley its power is slowly released - a gentle and centering energy that will leave you feeling grounded and at peace. take in the generous notes of calm, purifying sea salt and exquisite, milky orchid. we top each candle with coarse and chunky pink himilayan sea salt to crystallize the elements of empowerment each time you light your candle. choose abundant valley because you are worthy of peace and opulence.
note profile
top: sea salt, ozone
middle: jasmine, lily of the valley, green leaves
base: wood, tonka bean
about our candle
wax: virgin coconut soy 
topping: pink himalayan sea salt
wick: 100% cotton wick
about our vessels
each concrete vessel is poured, pigmented, and crafted by hand through a slow and intentional process. the beauty of this process is that each vessel has its own character and individuality. we hope that you enjoy your individual concrete vessel as much as we do, because it is uniquely yours.
sizes: 18 oz | 9 oz | 2 oz

burn time: 80+ hours | 40+ hours | 8+ hours
The best smell!!
This is easily my favorite scent ever! It's so calming and peaceful! It lasts so long and the container is beautiful. Highly recommend!
Great smell!
I love the scent of this candle, and it's great that a short burn time really lets out the smell! Even the small candles last a while compared to other brands, and I feel better about burning a cleaner wax. I plan to reuse the pot after for planting!
Favorite Candles
These are my all-time favorite candles. Last forever and you can actually smell them in your home.
Heavenly
I recently visited Boston and found the cute pop up. I absolutely love my candle it smells so amazing! I will definitely be buying more in the future!
I'm obsessed!
I stumbled upon this company when I was at the seaport outdoor market and I'm so glad I did! The owners were so incredibly sweet and of course the candle itself is to die for! The abundant valley candle is the most perfect scent - fiancé approved! It's beautiful with the stones within the wax. The candle jar can be reused for plants which is just the cherry on top!