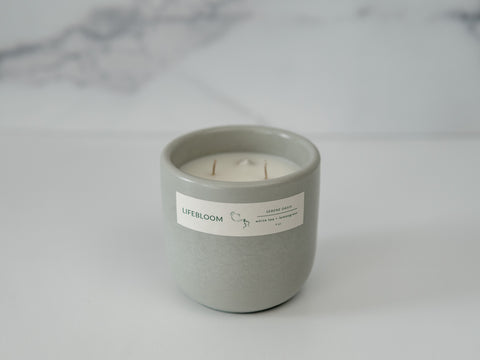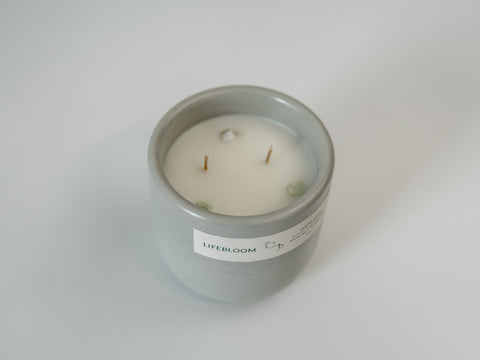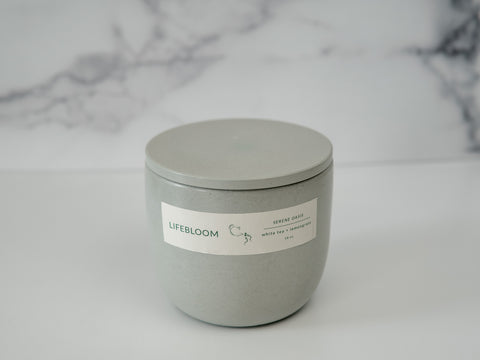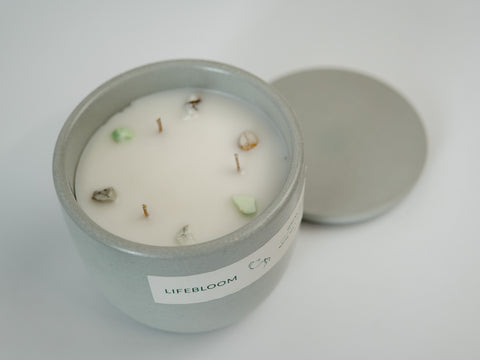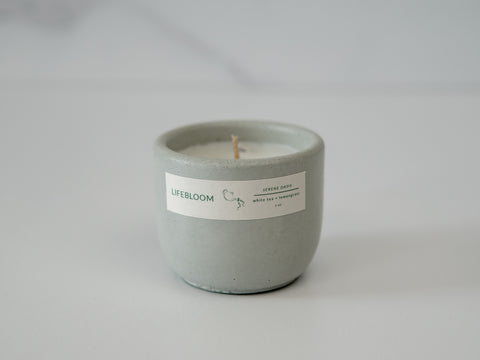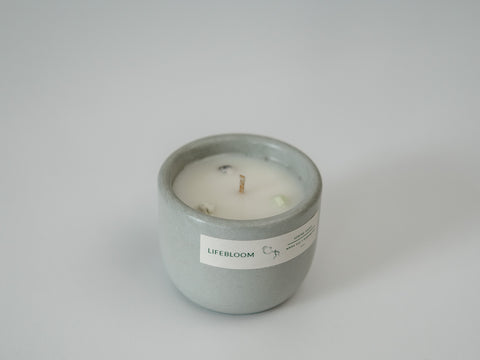 Serene Oasis
serene oasis will transport you to a place of inner calm and tranquility. infused with the purity of white tea and the cleansing essence of lemongrass, its herbal notes serve as a gentle reminder to let go of the chaos and embrace serenity. the lemon chrysoprase crystals atop the candle represent a newfound sense of balance and inner harmony. light up serene oasis and bask in the peaceful energy it radiates.
note profile
top: lemon, lemongrass, mandarin, orange, ozone
middle: bergamot, ginger, green tea
base: jasmine, white tea, light musk
about our candle
wax: virgin coconut soy 
topping: lemon chrysoprase
wick: 100% cotton wick
about our vessels
each concrete vessel is poured, pigmented, and crafted by hand through a slow and intentional process. the beauty of this process is that each vessel has its own character and individuality. we hope that you enjoy your individual concrete vessel as much as we do, because it is uniquely yours.
sizes: 18 oz | 9 oz | 2 oz

burn time: 80+ hours | 40+ hours | 8+ hours
Best Candles Ever!
These are the best candles I've ever purchased. Not only do they fill a room with such refreshing scents but they also burn incredibly evenly! Also, once you're finished with the candle, the holder doubles as an excellent planter.