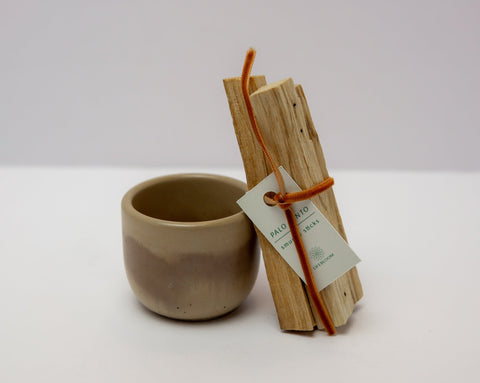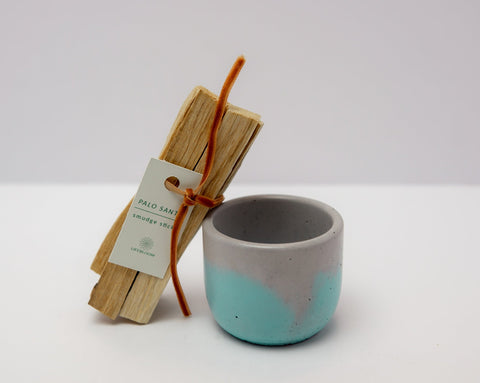 Palo Santo Smudge Sticks + Bowl
about our smudge sticks

when burned, smudge sticks release a woodsy + aromatic fragrance. the smoke can be used to purify the energy of any space, person, or object, creating a grounding and peaceful effect. this process is known as smudging.
when smudging, move room to room in your home to allow the smoke to purify each space. consider setting an intention or affirmation during this practice. use your smudge sticks for aromatherapy, meditation or to cleanse your home. 

our smudge sticks are sourced sustainably from peru. they are ethically wildcrafted, cut from the heartwood of naturally fallen bursera graveolens trees.
each bundle includes four 4"x1" long-lasting smudge sticks. 
about our smudge bowl

smudge bowls are used to catch any ash produced during the smudging process + to store your palo santo sticks during + after use. 
each concrete smudge bowl is poured, pigmented, and crafted by hand through a slow and intentional process. the beauty of this process is that each bowl has its own character and individuality. we hope that you enjoy your individual concrete smudge bowl as much as we do, because it is uniquely yours.
the bowl measurements are 2.25" L x 2.25" W x 2" H.