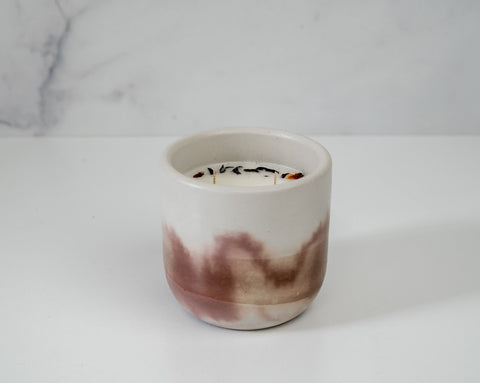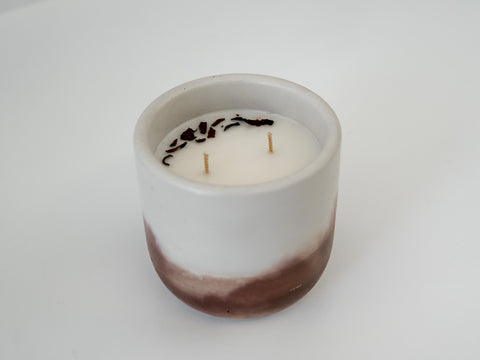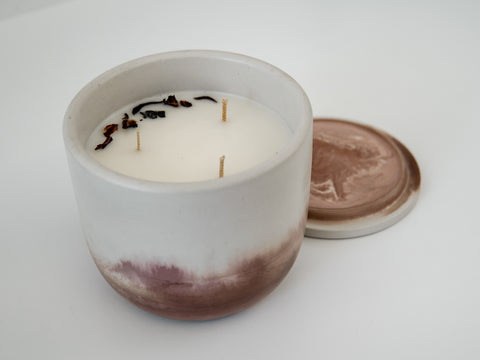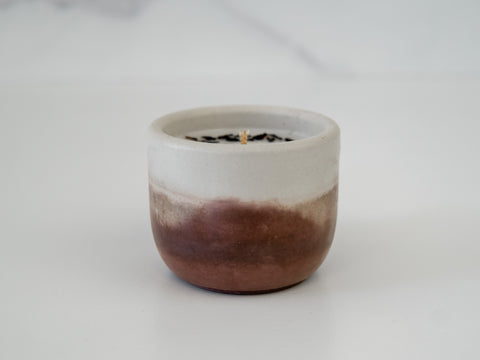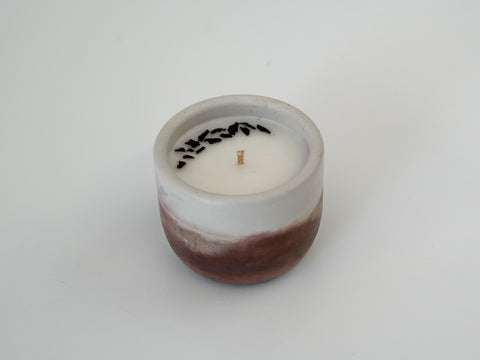 Cozy Delight
fruity, delicate, and sweet, cozy delight embodies the warm embrace of your favorite plush blanket or sweater. notes of freesia, plum, + sugar create a romantic yet playful ambience. this candle is the perfect comforting companion on a chilly winter day. 
note profile
top: citrus, ozone, freesia
middle: plum, black cherry, jasmine, geranium, fig, cherry blossom, green leaves
base: amber, sugar, light musk, freesia, vanilla, bamboo, moss, powder, saffron, patchouli, wood
about our candle
wax: virgin coconut soy 
topping: dried hibiscus flower
wick: 100% cotton wick
about our vessels
each concrete vessel is poured, pigmented, and crafted by hand through a slow and intentional process. the beauty of this process is that each vessel has its own character and individuality. we hope that you enjoy your individual concrete vessel as much as we do, because it is uniquely yours.
sizes: 18 oz | 9 oz | 2 oz

burn time: 80+ hours | 40+ hours | 10+ hours
Lovely!
Both the scent and vessel are lovely!