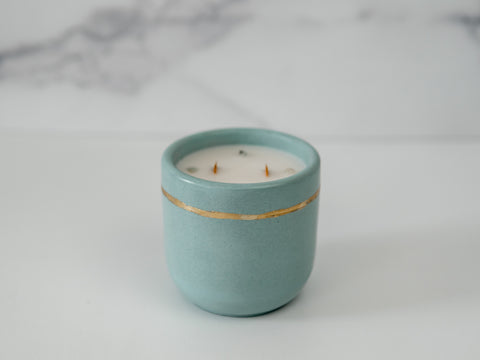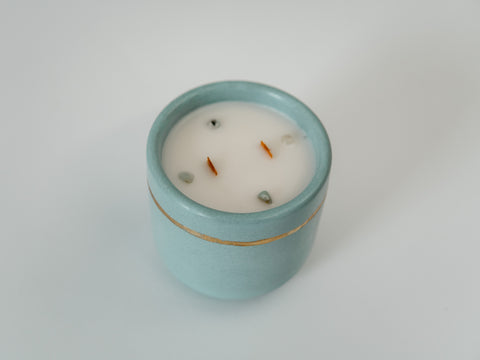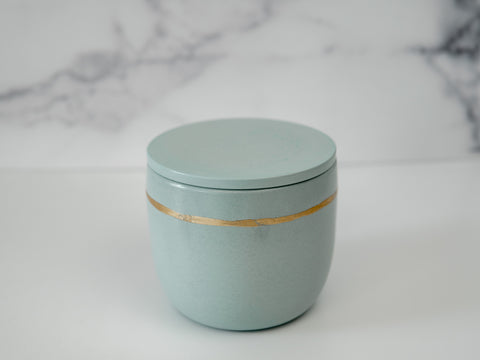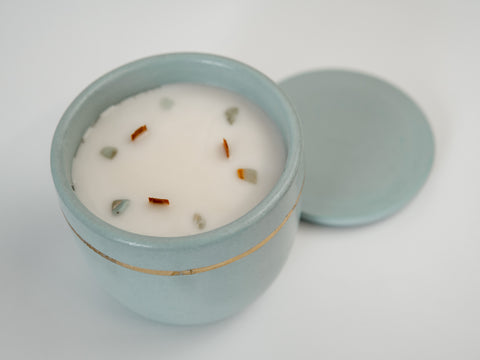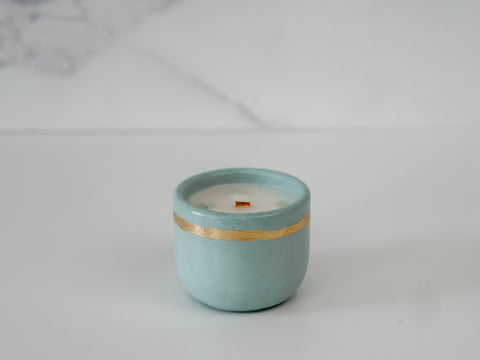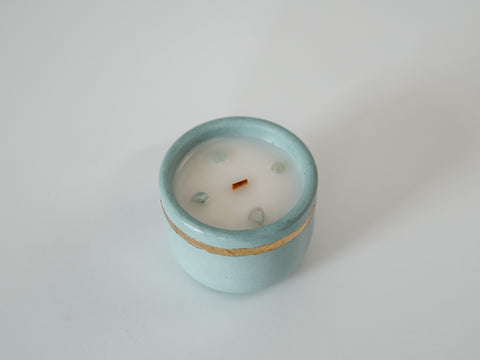 Enchanted
lavish, bold + smoky, enchanted is an elegant blend of leathery + woody notes. this robust combination fosters an atmosphere of grounded opulence. enchanted will captivate your imagination + transport you into a serene dreamland.
the candle wax is blended with a gold natural stone mineral, which when lit creates a shimmering + radiant effect. the design for the handmade concrete vessel is inspired by the japanese art of kintsugi. the gold leaf application is intended to promote the radical acceptance + warm embrace of imperfections. 
note profile
top: leather, allspice
middle: amyris, smoke, teakwood, clove, tobacco leaves
base: moss, light musk, amber, sandalwood, peppercorn
about our candle
wax: virgin coconut soy 
topping: amazonite
wick: FSC certified natural, crackling wood wicks
about our vessels
each concrete vessel is poured, pigmented, and crafted by hand through a slow and intentional process. the beauty of this process is that each vessel has its own character and individuality. we hope that you enjoy your individual concrete vessel as much as we do, because it is uniquely yours.
sizes: 18 oz | 9 oz | 2 oz

burn time: 80+ hours | 40+ hours | 10+ hours
Beautiful Candle and amazing customer service
Love my new candle and the customer support was fabulous when there was an issue with the candle. They sent a new one in 24 hours.